This trip in the fall of 2022 will lead me on a 14-day hiking tour of northern Georgia, southern Tennessee and a slice of South Carolina.
This week: Exploring waterfalls in the Nantahala National Forest, driving the Cherohala Skyway and hiking to the famous Wesser Bald Fire Tower.
Conasauga Falls Boondocking
Spent a very quiet night at this end-of-the-road location. It is still early, when I leave for my first waterfall of the day, which is only a few miles away.
Bald River Falls
The 90 foot high Bald River Falls is recognized as one of the most spectacular waterfalls in the region.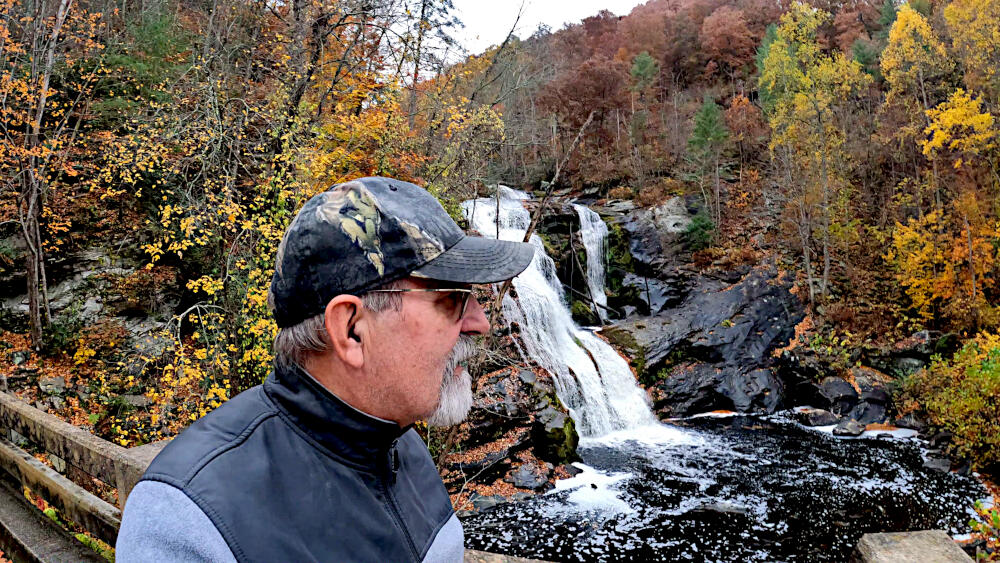 Cherohala Skyway
Built in 1996, the Cherohala Skyway is a 43-mile National Scenic Byway and National Forest Scenic Byway that connects Tellico Plains, Tennessee to Robbinsville, North Carolina in the southeastern United States.
Its name is a portmanteau of Cherokee and Nantahala, the two national forests through which it passes.
Whiteoak Creek Falls
One of the many small, but impressive waterfalls along the skyway. Worth to spend an hour, hopping over some rocks to get the best view.
Wesser Bald Fire Tower hiking
A decent forest road leads me to the high point of Tellico Gap, where the trail starts to Wesser Bald. A short, yet steep trail leads to the former fire tower at this location.
Built in 1933 and used until the mid 1990s, it is one of the oldest and longest-used towers still standing in North Carolina with stunning views.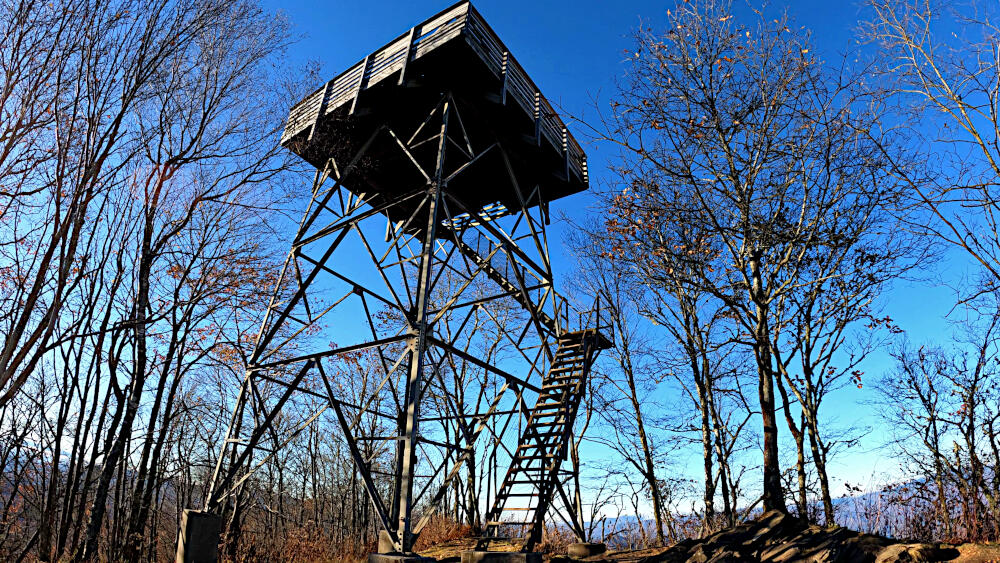 The metal base is historic, predating a fire in the former USFS fire lookout cab, which has been recently replaced with a wooden observation platform.
Wayah Boondocking
Already close to sunset, I leave the gap to find a boondocking spot, close to tomorrow's early hike.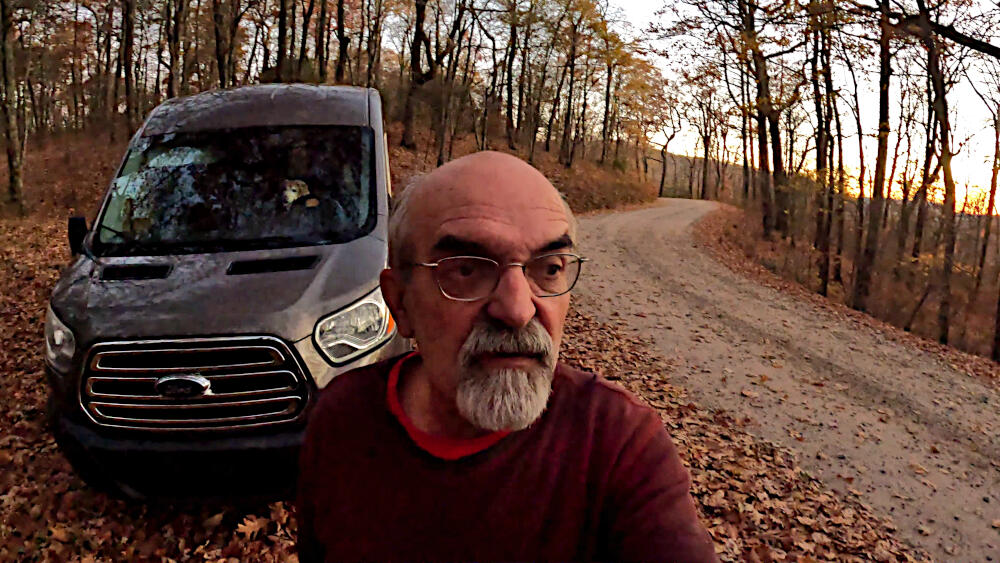 ---
Locations
Conasauga Falls TH Boondocking ➜ 35.3077, -84.3288
Bald River Falls ➜ 35.3246, -84.1777
Whiteoak Creek Falls ➜ 35.2502, -83.6410
Wesser Bald Fire Tower ➜ 35.2681, -83.5723
Wayah Boondocking ➜ 35.1638, -83.5791
Trail Download – GPX