VanLife
This multi-year project traveling the lower 48, exploring the lesser known, more isolated cultural sites, that America has to offer, could only be made possible by building and converting a Ford Transit cargo van into a comfortable house on wheels. Power independent and equiped with the usual comforts of home, the van allows me to get closer to these places and stay longer, even in the most desolate places.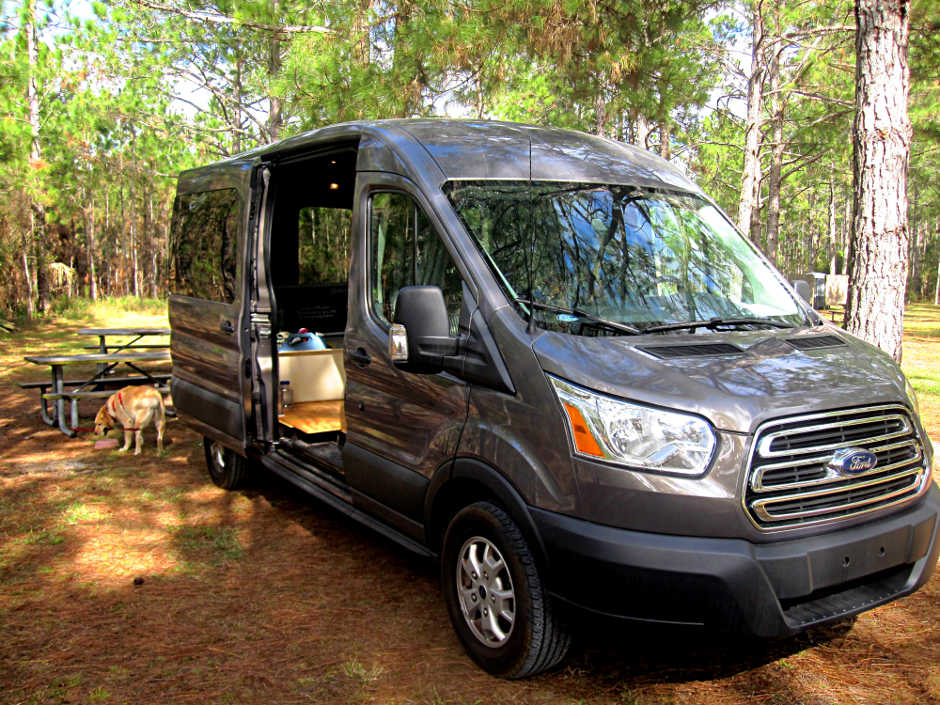 The van was made for a single occupant, but two persons would work too and there is always room for a canine partner. It features a 46-gallon [170L] fresh water tank, that extends any visit to at least one, but up to two weeks without the need to move and replenish the drinkwater. A small fridge/freezer stores enough perishables and a built-in separating toilet keeps the environment clean from unwanted waste.
A hidden space heater runs on the gas from the vehicle's own gastank; it can keep the living area warm enough through unexpected cold spells or during cool morning hours, until the sun heats up the van. More than 600 watts in stealthy solar panels supply enough energy, to be virtually energy independent.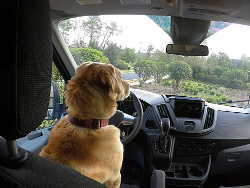 Only a separate airco will be missing in this setup, which will force me to change elevation with the seasons (as much as possible). This will have an impact on my traveling schedule, but let's be honest, who cares… The idea is to move to a higher elevation, when the weather warms up. An average 3.5°F difference per 1000 Ft [~3.5°C per 500m] will allow me to stay comfortable, even during the heat of summer.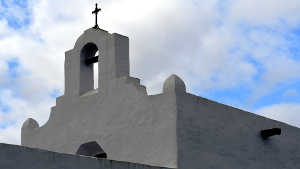 The plan is to move full-time into my van, joined by my mate Joey. We will travel to every corner of the country, just to return to the far South West during the coldest months of the year. I may substitute the SW with southern Texas or Florida. Around this schedule I will create theme-like adventures, that I'll vlog about on YouTube and other social media on a weekly basis.
The subject of these stories could be one of the numerous Spanish Mission trails, Anasazi culture hikes or following part or all of the Lewis & Clark Expedition trail. This will involve lots of hiking, perhaps a bit of backpacking and will result in a sort of comprehensive documentary about each adventure. You can expect lots of video and photo's about the places, I visit and the people I meet. And please, let me know, when you have a great suggestion!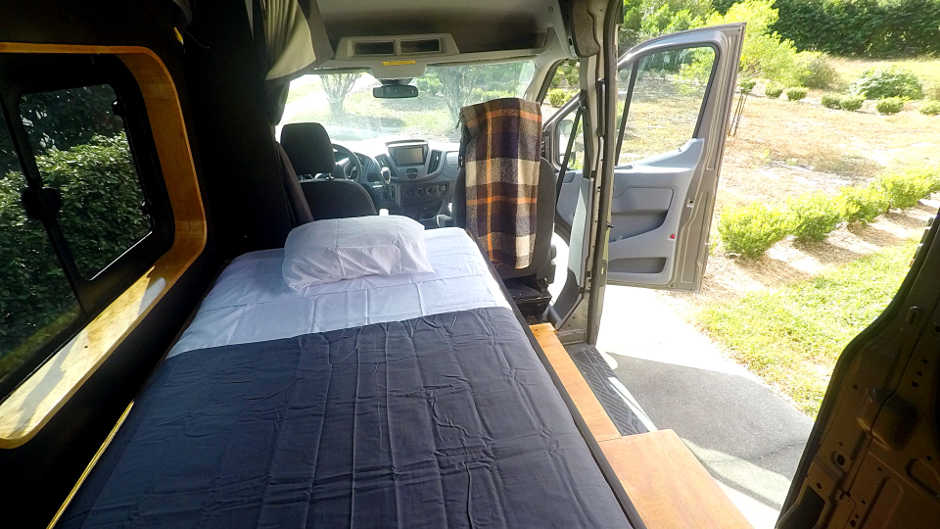 The Van Conversion
For those who are interested in their own Cargo Van conversion, I posted a very detailed record of my build at CargoVanConversion.com, including around 200 videos at its Youtube video channel. Many of its projects are suitable for most of you, as long as you have some common sense, patience and the ability to use a hammer and similar simple tools.
2016 Ford Transit 250
Murphy Bed
How to build a Murphy bed in a van. A modern oil painting with bright primary colors is in the works, and will contrast the glossy white bed surface during daytime hours, when it is in upright position.