Project Radio Upgrade
Replacement of the standard radio option with a 7 inch Double Din touchscreen radio with GPS and video input.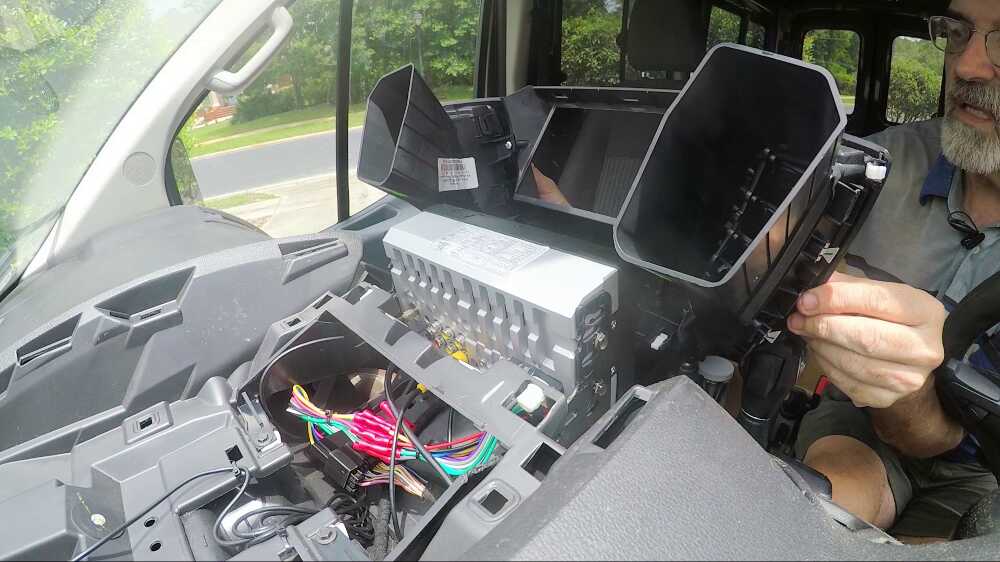 My Ford Transit van came with the standard radio and that was fine with me, as I seldom use it for entertainment. But there were a few issues to be resolved.
I had plans for a built-in mobile dvr with cameras, which requires a display screen and needed a GPS. The latter could be an external dashboard model or I could make use of my phone. GPS on my phone was undesirable, since many of the remore places, that I want to visit, lack sufficient phone service. A simple radio upgrade could solve both issues.
2016 Ford Transit 250
GPS Radio
After removal of the old radio and the front and top dashboard inserts, the new radio, wiring harness and antenna adapter are assembled. Then the radio is inserted and finally the double din kit.
I got a cheap 7 inch DDin GPS system that included a radio and had a video input. Replacing the existing Single Din radio, required installing a DDin dashboard kit, available from Metra, in addition to a connector and antenna adapter.
Once I knew how to remove the dashboard panels, installation went quickly. One issue showed up, when the radio screen didn't exactly fit the dashboard kit; a careful removal of some of the plastic bevel was the solution.