Signal Hill Trail
Saguaro National Monument
Lake Havasu City, AZ

Distance: 0.3 mi
Skill: Easy
Pets Allowed: No
Trail Type: Out & Back
Features: Petroglyphs
Trail access: 2WD
Seasons: All Year
Permit/Fee: National Park Pass
HIKE DESCRIPTION
The Signal Hill Trailhead is a short distance off Golden Gate Road and while unpaved, suitable for all vehicles. The road ends in a loop with several picnic tables and a restroom. Parking for anything up to a small Class B.
Signal Hill can be seen at a short distance and rises only a 100 feet above the surrounding landscape, but offers spectacular views.
The trail leads to the top of the hill, where numerous large boulders are covered by multiple petroglyphs, left here by the Hohokam about 700 years ago.
It takes less than 30 minutes to visit this area; you can expand that by having lunch with a view, in the shade of one of the pavilions.
DIRECTIONS
From I-10 exit 248 North of Tucson, AZ.: Go west 2.75mi on W Ina Rd, turn left on N Wade Rd which changes after 0.5mi into W Picture Rocks Rd, continue west 4mi, turn left and go south 0.5mi on Tula Ln, turn right and go west 2.75mi on W Rudasill Rd. Turn left and go south 2.75mi on N Sandario Rd to Golden Gate Rd. Turn left onto the unpaved Golden Gate Rd, 1.4mi to Signal Hill Rd and left 0.5mi to the parking area and trailhead.
Nearby Camping
Snyder Hill Campsite – BLM
Boondocking just off Highway 86 and S San Joaquin Road. This is a nice little patch of BLM land close to a major development. Trees and a picturesque rocky hillside.
WARNING! Hiking and outdoor related sports can be dangerous. Be responsible and prepare in advance. Study the area you are entering and plan accordingly. Dress appropriately and prepare for unexpected weather changes. Carry plenty of water and never hike alone. Make an itinerary with your plans, routes, destinations and expected return time. Give that to a trusted family member and/or friend.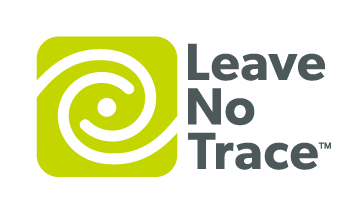 Gate Policy: If a gate is closed upon arrival, leave it closed after you go through. If it is open, leave it open. Leaving a closed gate open may put cattle in danger. Closing an open gate may cut them off from water. Please be respectful, leave gates as found.