North West Alabama
This trip will lead me on a 14-day tour of eastern Alabama, western Georgia and a slice of Tennessee.
U.G. White Mercantile
For over a century, farmers, cotton mill workers and businessmen purchased horse drawn plows, cast iron skillets and everything in between at the historic U.G. White Mercantile in Athens, Alabama. That all has changed, but it has retained its historic significance in the city of Athens.
Mooresville
Along I-65, lies historic Mooresville, a little village that time forgot. The 1840 post office is the state's oldest working post office, which includes call boxes that pre-date the Civil War. Stroll through this walkable community and explore the quaint shops. Almost all the structures stand, preserved as they once appeared, including two churches and a mercantile.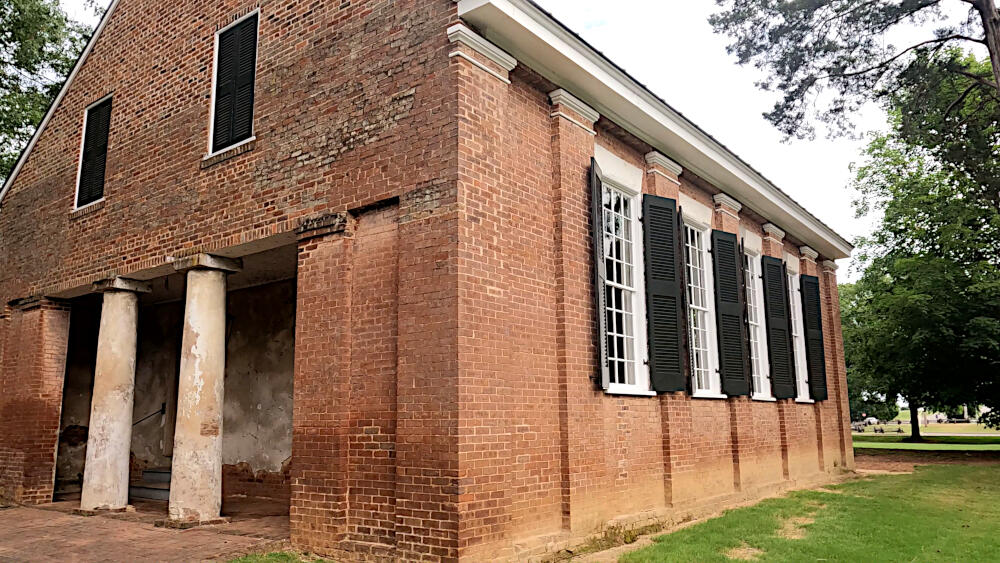 With only 87 inhabitants and a few streets, this little town feels like a whole different world. There are two churches, a US Post Office, a bakery and an ice cream parlor. All with limited hours, but I was lucky that the post office was open.
If you are passing by, you should make a stop and spend an hour here, even if it is just to take in the atmosphere.
Beaverdam Swamp Boardwalk
Another stop, a little down the Interstate is the Beaverdam Swamp Boardwalk; a one mile dog-friendly trail over a boardwalk and through a swamp.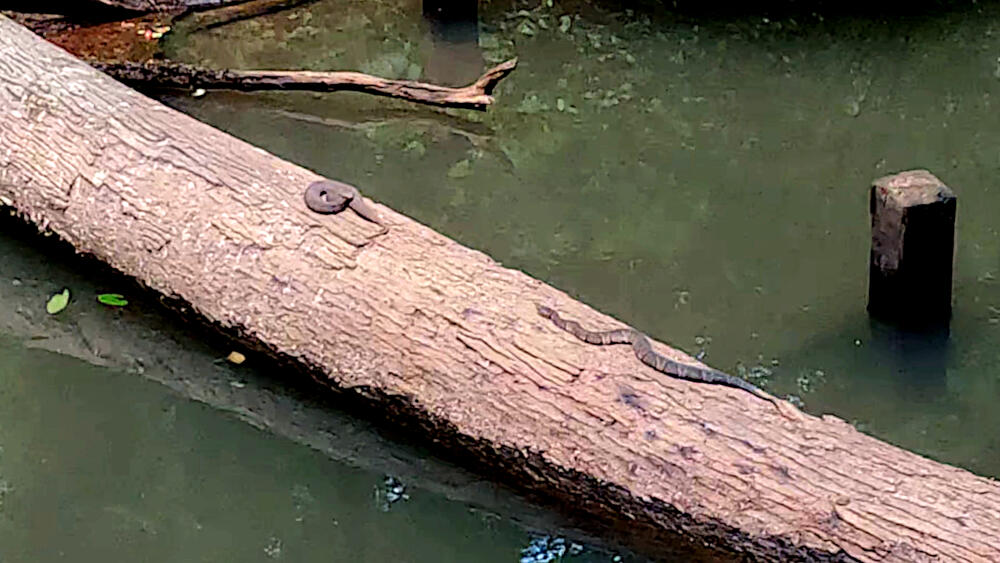 The boardwalk is surrounded by beautiful Swamp Tupelos, which are trees that are able to constantly grow within a flooded environment. You can expect to see a variety of animals, which love the fruits that fall from these trees, including Wood Ducks, water snakes, and possibly an American alligator.
When I was there, I didn't see any fauna, except for two small snakes on a log at the end of the trail.
Railroad Bed Trail
The railroad was built to transport people to the top of Monte Sano and the Monte Sano Hotel. Along the entire trail, you can see where the workers had cut out large swaths earth to decrease the grade for the trains. Most impressive is the 175 ft bridge that crossed Fagan Creek of which only the some of the large stone blocks and dirt ramps still exist.
The 1.5 mile long trail is a well-defined, fairly easy hike near Huntsville. I saw numerous tressle foundations and the creeks must be impressive when you visit in spring.
Cambron Covered Bridge
Madison County Nature Trail is a scenic, 72 acre park with a 17 acre lake. In 1974 the Cambron Covered Bridge was built, which spans 90 feet, and offers stunning views of Sky Lake.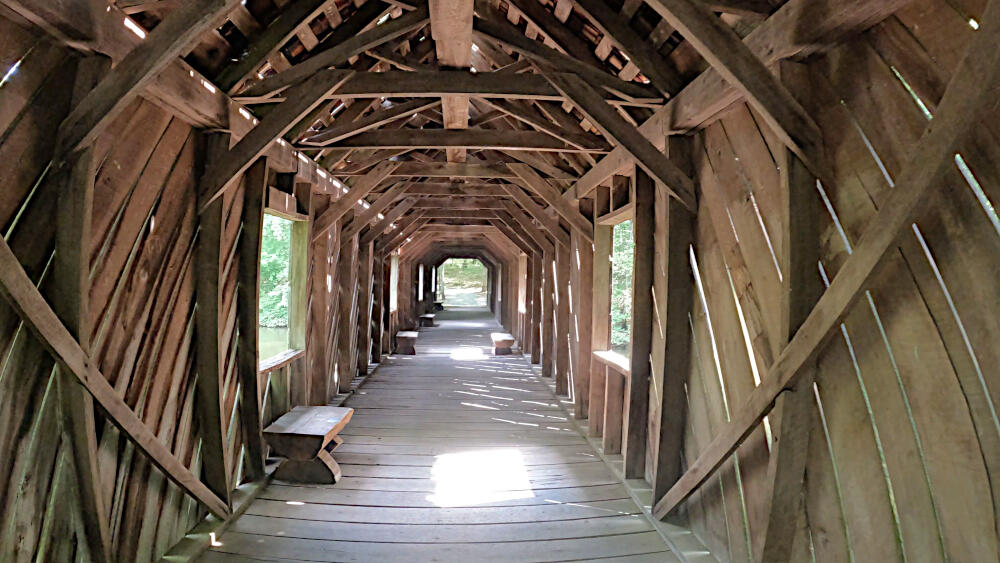 Especially during fall, the colorful foliage makes this an idyllic place to visit. A short trail follows the shoreline of this lake.
Weathington Park
The views here are spectacular. I happened to be here at the end of the day and was treated to a wonderful sunset.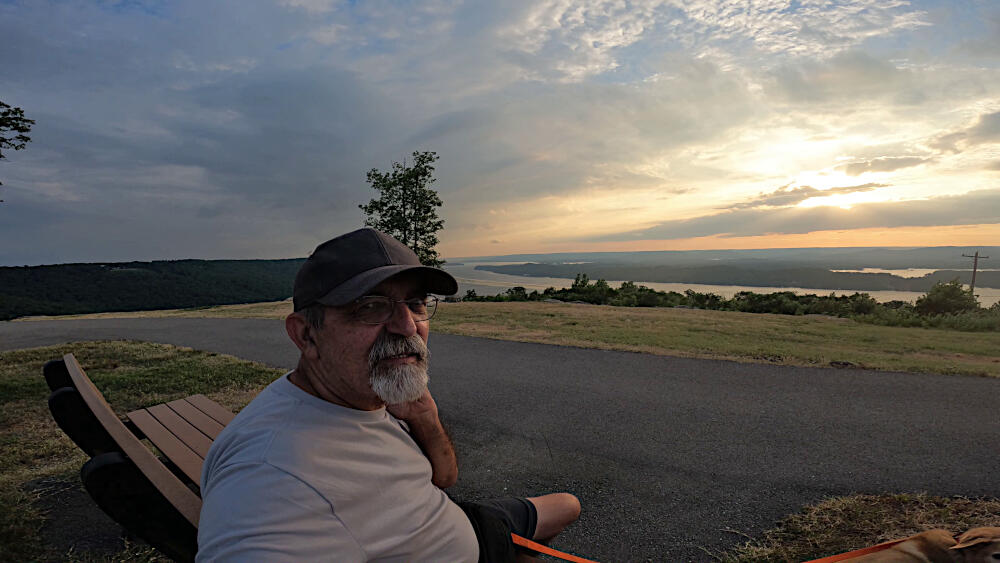 Mink Creek Boat Ramp Campsite
Looking for dispersed camping, I found an amazing place at the Mink Creek Boat Ramp. With everybody gone for the day, I had the whole site for myself. Parked on pavement, along the treeline, I watched the twinkling lights of vehicles, passing by, far away across the waterway.
Had a quiet night and when I woke up, the first boaters of the day were showing up to put their boats in the water.
---
Locations
UG White Mercantile ➜ 34.8035,-86.9725
Historic Mooresville ➜ 34.6263,-86.8806
Beaverdam Swamp Boardwalk ➜ 34.6502,-86.8183
Railroad Bed Trail ➜ 34.7435,-86.5443
Cambron Covered Bridge ➜ 34.5981,-86.5193
Weathington Park ➜ 34.5921,-85.9993
Mink Creek Boat Ramp campsite ➜ 34.5774, -86.1163
Trail Downloads – Gpx