Standard Wash BLM Campsite
Lake Havasu City, AZ

GPS:34.421250, -114.198342
Pets Allowed: Leashed
Fee: No
Shade: No
Traffic Noise: Low
Management: BLM (bureau of Land Management
Elevation: 1053ft
Road Access: Paved
Open: All Year
RV Length: Any
Stay: 14 Day max.
CAMPSITE DESCRIPTION
14 Day limit. Easy on-off. Some OHV activities.
DIRECTIONS
Just off Hwy. 95 around mile marker 172.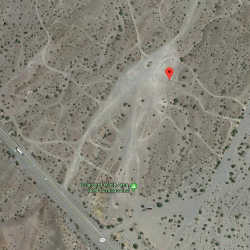 Nearby Hiking
Sara's Crack
Wonderful day hike of about 6 miles in and out through a shallow canyon to the shores of Lake Havasu.
GARBAGE! Free and dispersed camping is a privilege and can be taken away. Many of the campsites that I use and enjoy, have litter laying around, often just a few cans, sometimes a heap. Please dispose of your garbage appropriately and perhaps collect some of what was left by previous campers. Leave your campsite cleaner than before!